Why you need more L♡UVRE in your life!
25% off
TELUS
WIFI & TV
for 2 years
*Promotion subject to change and valid on select suites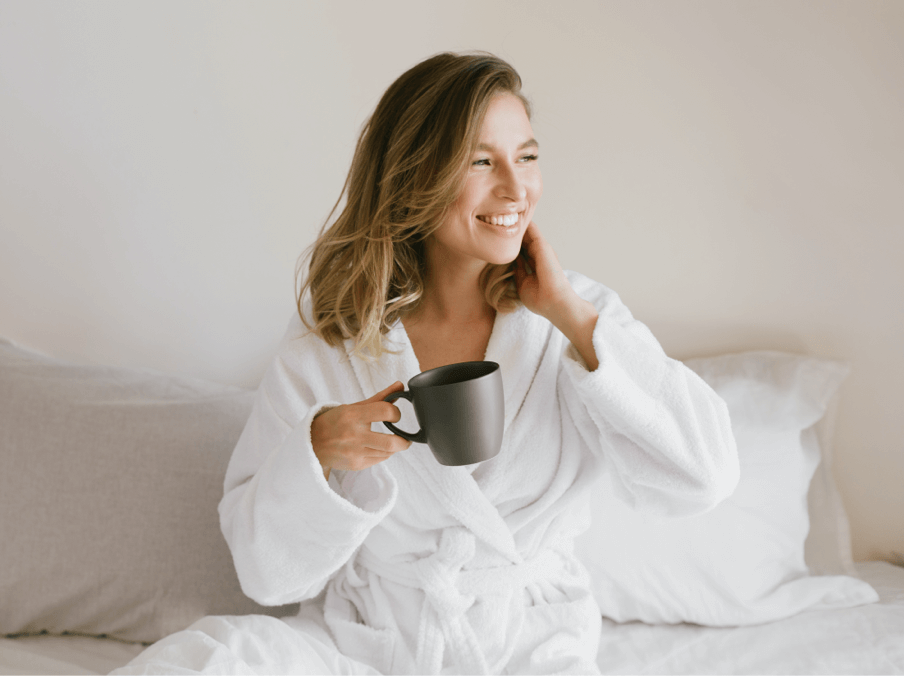 Enjoy living in your brand new, air-conditioned home at
Century Park! Located steps away from the LRT, for a short
ride to the university, downtown, shopping, and other amenities.
Louvre at Century Park is the perfect place to call home. All
you need is LOUVRE!
Offering modern living spaces with an array of floor plans
including Live Work, Studios, 1, 2, and 3 bedrooms.
Our amenities include Fitness Centre, Media & Golf Lounge, Library, Games Room, Meditation &
Yoga Space, Private Courtyard, Gated Dog Park, Bike Room with maintenance tools and several
social lounges throughout the building that are free for residents to use!
"I absolutely fell in love with this building, very beautiful on the inside and perfect location. Close to everything you could need, also right by the LRT and ETS. Also the amenities they have are amazing. Game Room, Fitness and yoga rooms, golf stimulator and even a library. To top it off the staff are the most wonderful people I have ever met. Feels like home! ❤️."
— Nicole B.
"The BEST staff!!! Everyone is incredibly helpful and accommodating. The amenities are world class and the location is very convenient."
— Rdina D.
"The Louvre is a beautiful building and the main reason I chose the Louvre is the location. We are right across the street from the LRT. All the shopping I need is just a few minutes walk or drive.
The staff are awesome. The building in general is so inviting and I am happy I chose to live here."
— Julie A.
"The staff is really nice! The architecture of the building is very modern in a really nice location in Edmonton.
Plus the building features artwork from more the 50 artists inspired in the Louvre Museum, that is something you can't miss in the second floor parkade!"
— Ricardo C.
"Came to view the Louvre and felt so welcomed by the leasing team. Emily & Tammy were very helpful and knowledgeable and made my viewing experience one to remember. The units are beautiful & they have so many amenities to choose from. I really liked was how wheelchair accessible the building is and how they make everyone feel comfortable and welcomed."
— Valerie T.
"By far the most informative & friendly viewing I've ever had. I've never seen an apartment building with so much to offer! Not to mention the breathtaking artwork that is hand painted on the walls and in the parkade! I also was blown away with how friendly the tenants were and how she knew everyone by their first name. How awesome! They really care! 💯💙👌"
— Felicia P.
"Air conditionor, nice heating system, parking lot, and fitness center are also good. It is a nice place to live in Edmonton."
— Ki-Yong A.
"Beautiful property and lots of amenities to enjoy. Very helpful & knowledgeable leasing staff. If anyone is looking for properties South/East of the city definitely check out the Louvre!"
— Dan A.
"Great location, close to LRT and amenities. You don't need a car and you could get downtown. The suites are nice and modern. The staff I met were really friendly, and were concerned with making sure my experience was pleasant."
— Jonathan E.
"What a great building made even better with the very professional staff!!"
— Shane H.
"I've been watching the building come up for a while and it was really cool to finally see inside. The suites were really nice, and they did a good job with the show suites. Cute building!"
— Gloria C.
Virtual tours are renders and may vary from final product. Promotions, and availability are subject to change. Contact our Leasing Team for complete details. E. & O.E.