For the last couple of years working from home has become increasingly popular, and at times necessary.
Companies have seen the benefits of their employees working from home. Because of this, many companies are making this a permanent change. We're also seeing many people pursue their passions and start their entrepreneurial journeys, which can be made easier with a Live/Work situation.
Working From Home – Why Is It So Popular?
Working from home has a wide variety of benefits, as long as you have a proper space at home.
At Le Louvre, we have recognized this ever-increasing need for an office or workspace in your home, which is why we are proud to offer our live/work units to the residents of Edmonton. These units seamlessly support a perfect work-life balance and are best for young professionals or entrepreneurs.
Read below to see why working from one of our live/work units is the right move for you.
Cost-Effective
Deciding to work from home has a wide variety of benefits. One of the major benefits this work style boasts is its cost-effectiveness. Save on transit expenses, gas or parking expenses and the cost of renting another workspace.
Working from home is a smart decision for many Canadians. If you have the option to work remotely, do your research and make a decision that will benefit you long-term.
Convenient
Avoiding a long commute is a huge benefit to working from home for many people.
Being able to take advantage of the extra time you would usually be commuting is helpful for a large portion of the population's mental health. Take full advantage of the extra time you have in your day and pursue that hobby you have been meaning to try! You deserve it.
Depending on your job or business you're running, having the convenience of working from your home will give you a ton of flexibility. This will ultimately lead to helping you live a more balanced lifestyle.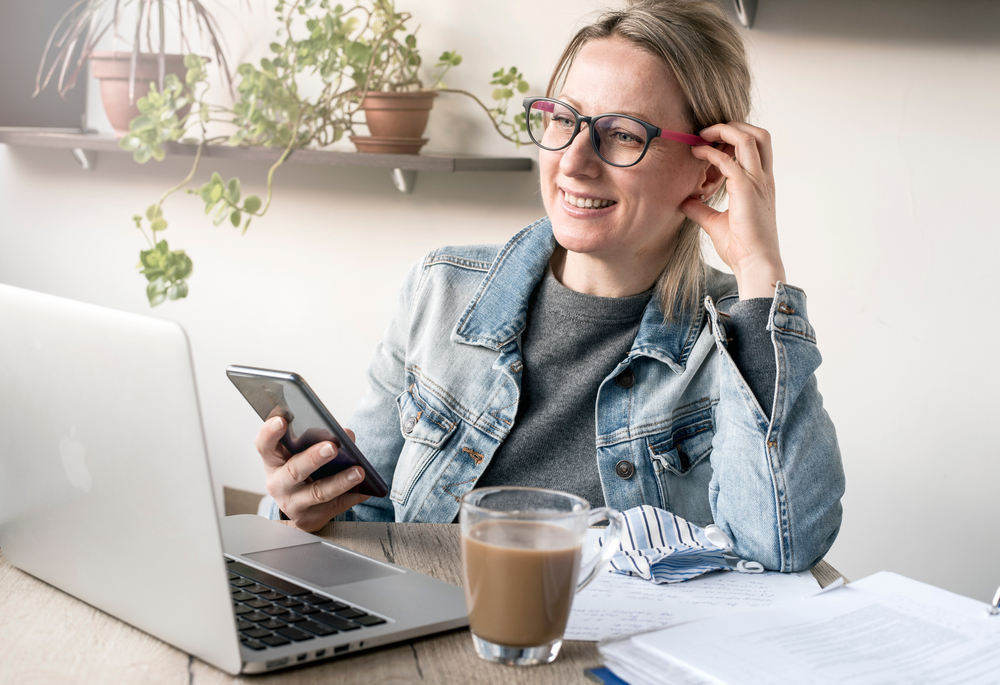 Custom Work Environment
Working remotely allows you to design your ideal work environment to help you focus as much as possible. You get to decide how loud it will be in your space, what your work environment will consist of and so much more!
Take the time to be mindful of workspace ergonomics to help boost your productivity as much as possible and create a stronger workflow. If you are comfortable while working, you will be much more likely to stay focused for longer periods!
We are proud to offer functional live/work units to our residents here at Le Louvre. Read more about the benefits of working from home and it will be clear to you why this work style has become so popular!
Boosts Productivity
Working from the comfort of your own home without distractions from your peers has been proven to boost productivity. If you are a self-motivated individual, working remotely might be the best option to put your best foot forward in your position at work!
Working in your home office allows you to focus on the task at hand without the need to worry about outside distractions. Look into the advantages of remote working and you will see the plethora of benefits that you can embrace. You won't regret it.
Le Louvre – Perfecting Work/Life Balance
Here at Le Louvre, we are committed to providing you with only the highest quality work-life balance offerings you could imagine. Our live/work suites are extremely popular, so if you are looking to make an offer on one of these highly sought after units I would act quickly so you don't miss out!
Working from home can be a beautiful thing if you trust us here at Le Louvre to provide you with the space required to take full advantage of it. Contact us today!