Back in the fall of 2020, Louvre at Century Park warmly welcomed several artists to create a mural as part of our Mural Contest over the span of six Saturdays. Our mural contest successfully featured 40+ completed murals that are located in our indoor heated parkade. You may have seen us featured on CTV or Global TV!
This contest allowed us to bring together local and international artists, who worked hard to create unique, beautiful works of art. We couldn't be happier with the outcome, as it has transformed our parking garage into a beautiful, scenic gallery. We are proud of all the artists and how it all turned out.
Showcasing local artists and sharing this space with the Century Park community is a dream come true for us! A huge thank you goes out to all the artists, guests, sponsors and staff who made this event possible!
About Our Parisian-inspired Mural Contest
The inspiration behind our mural contest came from our CEO and owner George. Inspired by Parisian/European living and the Louvre in Paris, he wanted to bring some of that magic to Edmonton.
The ultimate goal for the Louvre apartments is to provide a literal space for art. The building has space that will be used for a number of other initiatives as well, including hosting painting classes, promoting local artists, and more.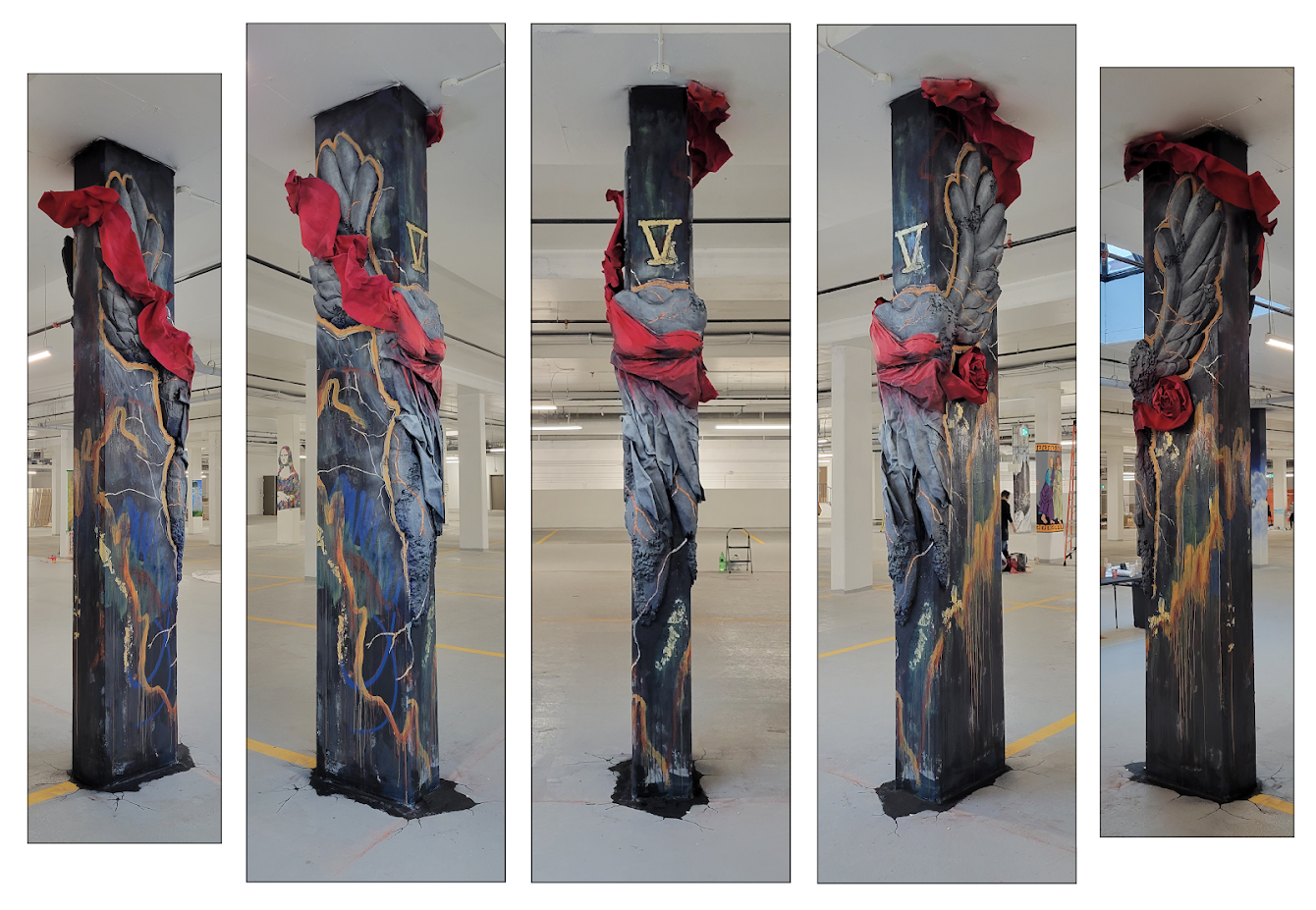 Over the course of the multi-week event, the public had the wonderful opportunity to see the pieces come to life, connect with the participating artists and view their one-of-a-kind pieces they brought to sell. They also had the chance to tour Edmonton's brand-new luxury apartment community, Louvre at Century Park.
Our sponsors for the event were Louvre at Century Park, ProCura Real Estate Services and The Paint Spot. ProCura Real Estate Services is an award-winning real estate development and management company. They're local to Edmonton and have been around since 1979. The Paint Spot is a Canadian artist-run shop, gallery and learning centre that has been around since 1985. They offer art materials and classes for all skill levels.
Thanks to our sponsors we were able to award five cash prizes to some of the many talented artists:


Admire the Murals at Our Open House
We welcome the public to visit the murals every 3rd Wednesday of the month from 6:00 to 7:30 PM to enjoy and view the beautiful murals. It will be a self-guided tour throughout our heated indoor parkade gallery.
Our Louvre Mural Open House events are free, you just have to secure your ticket (and free parking!) here.
Plan a night out with friends and family to walk through the Louvre at Century Park while admiring amazing murals done by talented local and international artists! To learn more about the event or view the murals digitally, visit our page on https://louvreyegmurals.eventbrite.com.
If you're interested in living at Louvre at Century Park or viewing the murals at another time, you can contact our leasing team to set up a viewing!