Our Century Park Apartments are close to plenty of things to see, do, and experience. Located in the residential neighbourhood of Ermineskin. Close by, you have easy access to South Edmonton Common and Southgate Centre, several boutiques, restaurants, parks, gyms, and more!
The Century Park LRT and transit station is right next to the Louvre Residence so you can explore Edmonton or commute to work with ease.
Our Favourite Places in Century Park
Just to name a few, here are some of our favourite things to do around Century Park:
Restaurants
Even though we have some gas barbecues in the courtyard for residents to use, having a go-to food place in the neighbourhood is a must for when you just don't feel like cooking! Our favourites are:
Spring Roll Kitchen
The Spring Roll Kitchen is your place to go for Vietnamese cuisine. They offer takeout and delivery, so you can enjoy their dishes from the comfort of your contemporary kitchen. 
Sorrentino's Century Park
Sorrentino's offers fine Italian dining. Aside from an unforgettable dining experience, they also offer a number of cooking classes, so that you can try your hand at cooking both savoury and sweet dishes.
Panago Pizza
Everyone needs a local pizza shop they can call up for Friday night pizza! Panago Pizza is our go-to for delicious pizza (they also have a number of plant-based options).
Coffee Shops
We all know that the coffee we make at home just doesn't compare to what you can get elsewhere, so here are some places nearby to satisfy that caffeine craving: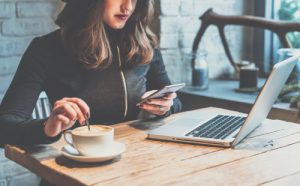 Bogani Café
Bogani Café is a locally owned and operated coffee house. They offer a large assortment of homemade soups, sandwiches, baked goods, and more!
Starbucks
For all of you Starbucks Lovers, there is one right at the corner of the southwest side of the Louvre Residence.
Enjoy their signature roasts, seasonal drinks, lattes, and food without having to travel too far!
Dream Tea House
If coffee isn't your preferred source of caffeine. Dream Tea House is the go-to place for bubble tea in the area. They offer a wide selection of fruit-flavoured tea and milky tea that has been adopted to incorporate Canadian food culture! Shopping
For all your shopping essentials, you have two major shopping outlets in the area.
South Edmonton Common
The South Edmonton Common has everything you need. From places to shop, eat, and play you could easily spend the day walking around this outdoor style outlet mall. Their directory includes IKEA, Bath & Body Works, Best Buy, H&M, Nordstrom Rack, and much more!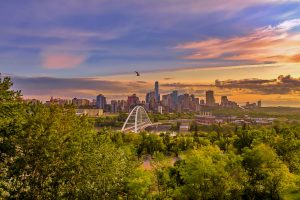 Southgate Centre
The Southgate Centre is an indoor mall in the area where you can shop in your favourite stores like Apple, Dynamite, Footlocker, Lululemon, Saje, Zara, and more!
Entertainment
With all the amenities the Louvre Residence offers, it's easy to forget about what's around the neighbourhood!
If you're looking for a change of scenery or a fun night out, here are our go-to places:
Gateway Entertainment Centre
Gateway Entertainment has everything from bowling and billiards to laser tag and arcade games. It's the perfect place to plan a night out with friends, they are bound to have something everyone will enjoy!
Cineplex
A trip to the theatre is a classic weeknight activity. The Cineplex in the area is located at the South Edmonton Common.
The Rec Room
Think Chuck. E Cheese for adults! Located in South Edmonton Common, the Rec Room has over 60,000 sq. feet of fun arcade games, mouth-watering eats and amazing entertainment, all packed under one roof.
Fancy a Night in?
Or make the most of your beautiful fully equipped kitchen. The area has a number of stores to get everything you might need for a night in!
Safeway
Steps from your door on the southeast side of the building, Safeway offers you snacks, groceries and ready-made cooked meals for your convenience.
Fresh Co
Located just across the street, Fresh Co touts "Lowering food prices", giving you a great way to purchase & prepare amazing food in your Louvre apartment.
Century Park Cellars
A boutique cellar steps from the Louvre, offering a personalized shopping experience by a caring, energetic and knowledgeable team.
Interested in Living Louvre? Book a Tour Today!
We've only just scratched the surface of things to see, do, and experience in the Century Park area. Explore the area here!
Living at Louvre Residence, you've got unparalleled access to the best Edmonton has to offer. You can enjoy a peaceful neighbourhood, while still being well-connected to the core of the city.
Get in touch with our team today to book a tour!