Location is everything when looking for a new place to call home. When choosing Le Louvre at Century Park, you get the benefits of choosing a central location with retail opportunities around every corner.
Whether it be boutique shops or shopping malls, Le Louvre (Residences) has you covered with easy access to them all! We are steps from the LRT to access the major shopping malls of Edmonton, and we even offer our own in house retail stores so you can stay warm during the winter months!
We have put together this easy to read guide to show you all the shopping highlights that are steps from your new home!
Retail Stores Steps Away From Home
It's always exciting getting to explore a new neighbourhood, and we are here to help! Look through our guide to find some major shopping attractions you can enjoy in the Edmonton area.
Louvre Shopping – There's No Place Like Home!
Le Louvre offers 5 retail spaces available for lease right here in our building, so if you or someone you know is inspired to make a career change and open their very own retail space, we have you covered!
We also offer rentals on Live/Work spaces for entrepreneurs wanting to work from home with a functional office space.
Offering street access for interested clients, on a road with heavy traffic you are bound to be noticed in no time!
Take your business to the next level with a Le Louvre retail or Live/Work space. 
Southgate Centre
Southgate Centre is one of the most popular malls in Edmonton.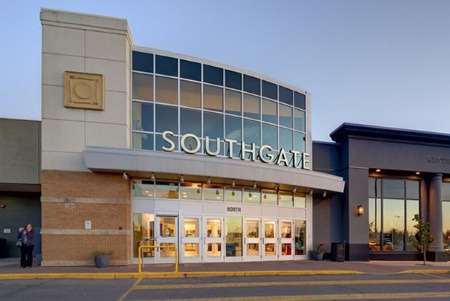 Easily accessible by the LRT station at Century Park, you can be there in no time to explore the retail stores and restaurants everybody is talking about!
Some stores exclusive to Southgate Centre include Crate and Barrel, LEGO and Restoration Hardware. No matter what excites you, Southgate Centre has it in store!
Mill Woods Town Centre
Mill Woods Town Centre is in an excellent location, steps from the library, excellent schools and medical facilities. It is definitely the focal point of the Mill Woods area. 
Stop by the Mill Woods Town Centre to enjoy restaurants such as Canadian Tire, Ardene, LensCrafters and many more!
South Edmonton Common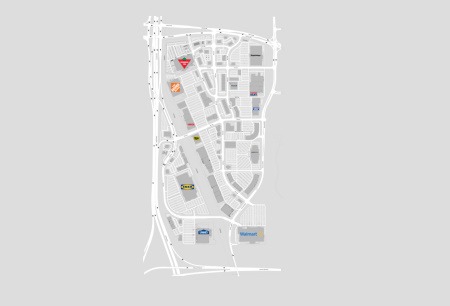 South Edmonton Common is one of the largest outdoor shopping spaces in Canada, so you better wear your running shoes! Offering over 150 retail stores to explore it is the largest shopping centre in Edmonton by a long shot. 
If that wasn't exciting enough, they are redeveloping the centre. Once this is complete the mall will have a total retail floor area of 2.3 million square feet! 
Make it a priority to set aside a day to explore the South Edmonton Common. While it isn't directly accessible by the LRT, you can take a short ride on transit lines 518 or 519 to get you steps away from this large outdoor shopping space.
Le Louvre – A Retail Lover's Dream Apartment
Le Louvre is proud to be an easily accessible hub to all the arts, retail and culture opportunities Edmonton has to offer. 
Contact our team or fill out our form to get started on finding the luxury apartment of your dreams at Livre Louvre. See how your life could change with a simple change of location!