Winter is approaching and that means fun winter activities are right around the corner! Are you looking for fun things to do in Edmonton this winter? Then you've come to the right place!
Le Louvre is only a five-minute walk from the Century Park LRT, meaning that residences of Edmonton's finest apartment complex have unbeatable access to all the greatest activities our wonderful city has to offer.
We've put together a list of our top five outdoor and indoor Edmonton activities – which one will you try first?
Toboggan at Whitemud Park
Only 15 minutes away from Le Louvre by both car and transit, Whitemud Park offers residents of Edmonton an exciting outdoor experience thanks to government-maintained slopes, stairs, and parking.
This hill, similar to the larger hill at Gallagher park, has safety warnings, run-offs, and is clear of hazards. We recommend you come here with some friends before warming up with a hot cup of cocoa in Le Louvre's communal lounging space!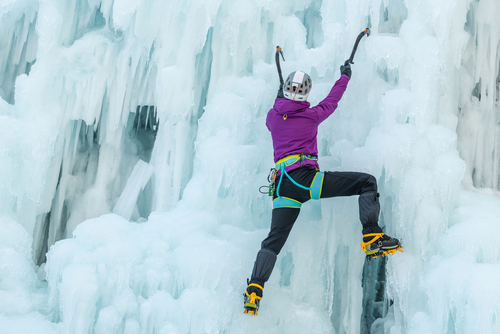 Climb at the ACC Ice Wall
This unique attraction must not be missed by adventure lovers and thrill seekers. The ACC Ice Wall at the Alpine Club of Canada Edmonton Section is an extremely unique activity that will give you unbeatable views and a story to tell for years to come.
Haven't ice climbed before? Not a problem! The facility offers training for first-time climbers so everybody can enjoy Edmonton's one and only ice climbing experience! The ACC Ice Wall is in a similar location to Victoria Park and will also take roughly 20-35 minutes to reach!
Watch Zoominescense at the Edmonton Valley Zoo
The Edmonton Valley Zoo is celebrating its 10-year anniversary of Zoominescense – if there's any time to go, it's now! This breathtaking experience celebrates the artistry, imagination, and creativity of Edmonton's habitants with an array of light exhibits and demonstrations.
This experience is 20 minutes from Century Park by both car and transit and is a great experience for families with young children and couples. After the fun lights display, you can retreat to your luxurious apartment in Le Louvre and warm up after this cold outdoor activity – brrr!
Watch the Oilers Crush the Competition
This one is a no-brainer for many! The Oilers, currently sitting at 4th in the Pacific Division's standings, are the pride and joy of Edmonton. With world-class talent, a relatively new stadium, and a convenient location, this is one of the best things to do in Edmonton this winter.
You can reach the Rogers Place in 25 minutes by car or transit, meaning it's an accessible winter activity that will keep you captivated for hours. This isn't one to miss!
Fat-Bike in Blackmud Ravine
This one is everyone's favourite summer activity – but in winter! Fat-biking in Blackmud Ravine is special to the Le Louvre community as it is close to our apartment building and our hearts.
This activity is a short 5-minute drive and a 20-minute walk from Le Louvre and is your backyard access to the rest of the river valley. The trail is the perfect length too; only 2.6km in total. For those that aren't interested in biking, walking the trail is just as enjoyable and sati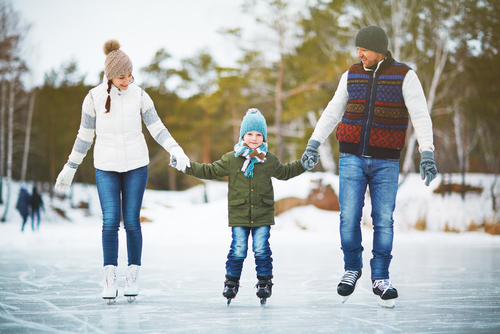 sfying. Definitely check this one out!
Skate in Victoria Park
Victoria Park is likely Edmonton's most beautiful skating area. This outdoor skating rink is not your average outdoor rink – it has indoor warm-up zones, a skating path lined with trees, and colour lights which flood the ice with a rainbow of colours.
Victoria Park is a 20-minute drive and a 35-minute bus ride from Century Park and will take you into the heart of Edmonton. Out of all the things to do in Edmonton this winter, this is among the best.
Discover Winter Activities in Edmonton From Your
Le Louvre

Apartment

With a convenient location, right next to the Century Park LRT, Le Louvre offers residents of Edmonton luxurious apartments, city-wide accessibility, and unprecedented comfort. We have the right apartment for you whether you're single, a couple, or a family thanks to our wide range of apartments and suites.

Contact us today if you're interested in benefitting from the highest quality living Edmonton has to offer. Take a look at our floorplans while you're at it – we're sure we have the perfect apartment for you!